ESHU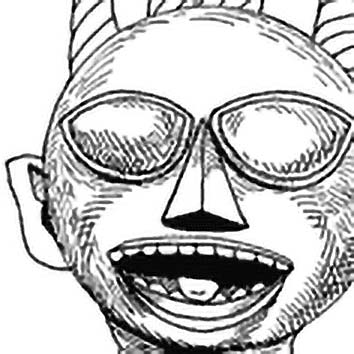 Yoruba Trickster God
Also known as ESU
Trickster God of Opportunity, Communication and Instant Messaging
The tremendously popular ESHU directs traffic along the Road of Life from his abode at the Crossroads of Fortune. If you're faced with an important choice or a powerful opportunity, ESHU can offer advice to help swing things your way. A super-speedy go-between, he can carry complaints to the Gods, questions to the spirit world, and messages to any living thing.
With his connections, ESHU can be a powerful ally. But he's also a Trickster God with a sense of humor and will often throw a spanner in the works to keep life interesting. This could explain why we don't always get what we want. Be careful — this master of crossroads is also a master of cross-purposes. The perfect deity for the internet age.
Eshu Facts and Figures
Name: Eshu
Pronunciation: Coming soon
Alternative names: ESU

Gender: Male
Type: deity
Area or people: Yoruba people of Nigeria and Benin
Celebration or Feast Day: Unknown at present

In charge of: Mayhem
Area of expertise: Trickster, Mischief, Mayhem

Good/Evil Rating: GOOD, quite approachable
Popularity index: 97861
Article last updated on 30 November 2018 by Rowan Allen.
Editors: Peter J. Allen, Chas Saunders
References: Coming soon.
---