CIPACTLI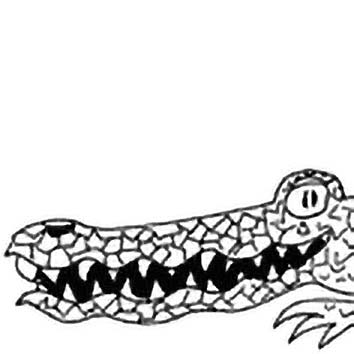 Aztec Creator God
Crox God, the World Crocodile.
Forget the world resting on the back of a turtle. For the Aztecs, the foundation of the Earth was a large crocodile.
In fact his name was their word for any old croc, but you can tell CIPACTLI was something special by his size and what he's carrying. He's also infamous for gobbling up one of TEZCATLIPOCA's feet.
Cipactli Facts and Figures
Name: Cipactli
Pronunciation: Coming soon
Alternative names: None known

Gender: Male
Type: deity
Celebration or Feast Day: Unknown at present

In charge of: Creating
Area of expertise: Creation

Good/Evil Rating: GOOD, quite approachable
Popularity index: 13531
Article last updated on 30 November 2017 by Rowan Allen.
Editors: Peter J. Allen, Chas Saunders
References: Coming soon.
---