APIS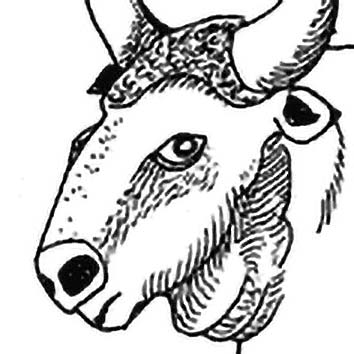 Egyptian fabulous creature
Also known as HAAP, HAP, HEP, HEPI
We don't want to gore you but this is a load of Egyptian bull
When a black bull was born bearing a white triangle on its forehead, a flock of excited priests would swoop down and whisk it away for a life of luxury. As long as this mortal incarnation of APIS was happy, everyone's livestock would prosper.
After treating the fortunate animal with the utmost holy attention for precisely 25 years, they would then promptly drown it and look for another one.
Apis Facts and Figures
Name: Apis
Pronunciation: Coming soon
Alternative names: HAAP, HAP, HEP, HEPI

Gender: Male
Type: fabulous creature
Celebration or Feast Day: Unknown at present

In charge of: Unknown at present
Area of expertise:

Good/Evil Rating: Unknown at present
Popularity index: 16128
Article last updated on 30 November 2017 by Rowan Allen.
Editors: Peter J. Allen, Chas Saunders
References: Coming soon.
---