RESHEF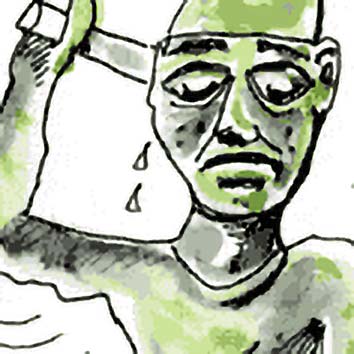 Middle-Eastern Sickness God
Also known as RESEF
Phoenicean Plague God
We may be barking up the wrong pyramid, but RESHEF seems to have an uncanny resemblance to the Egyptian RESHEP...
RESHEF FACTS AND FIGURES
Name : RESHEF
Area or people : Phoenicia
Location : the Middle-East
Gender : Male
Type : deity
In charge of : Disease & Sickness
Celebration or Feast Day : Unknown at present
Good/Evil Rating : Unknown at present
Pronunciation : Coming soon
Alternative names : RESEF
Popularity index : 2979


---
Article last updated on
23 January 2014
by the Godchecker Team.
Editors: Peter J Allen, Chas Saunders
References: Coming soon.
Cite this article:
Saunders, Chas, and Peter J. Allen, eds. "RESHEF: God of Illness and Disease from Middle-Eastern mythology." Godchecker. Godchecker/CID, 23 Jan. 2014. Web. 30 July 2014.