CUPID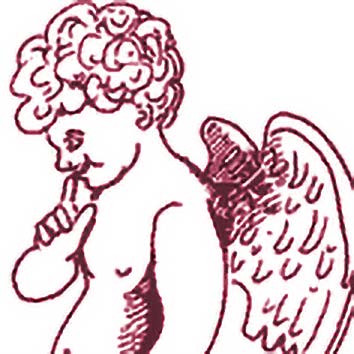 Roman Love God
The Roman Godlet of Love
Awww, lovey, dovey, romance in the air. Isn't he sweet? CUPID is one of the most popular Gods of all time. He can bring love and romance into your life just by firing the Arrow of Desire. Anyone struck by Cupid's arrow gets well and truly shafted.
CUPID is the Roman version of the Greek Love God EROS. For some reason the romantic Romans decided to rebrand the handsome sexy youth into a cherubic and cuddly love angel with a wittle bow and arrow.
We presume this was due to pressure from the greetings card manufacturers who were looking for a suitably cute and sugary figure to decorate their new range of sickeningly florid Valentine's Day merchandise.
Perhaps it's just us, but we fancy the original Greek version, who is brimming over with desirable offerings. This Valentine's Day, send CUPID back to the kindergarten and ask that sexbomb EROS out on a date.
Cupid Facts and Figures
Name: Cupid
Pronunciation: Coming soon
Alternative names: None known

Gender: Male
Type: deity
Celebration or Feast Day: Unknown at present

In charge of: Love
Area of expertise: Love

Good/Evil Rating: Unknown at present
Popularity index: 34469
Article last updated on 30 November 2017 by Rowan Allen.
Editors: Peter J. Allen, Chas Saunders
References: Coming soon.
---