DAGDA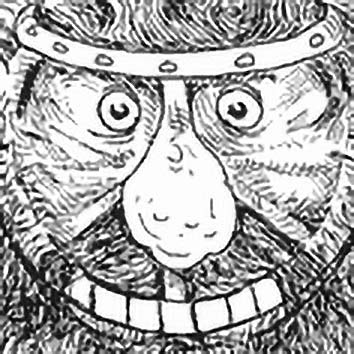 Irish Ruler God
Also known as DAGDHA, An Dagda, EOCHAID-OLLATHAIR
Well-fed Irish God of Life and Death
An Irish broth of a God. Leader of the TUATHA-DE-DANANN, he's the God of Life and Death, War, Banquets and Magic.
He cornered the Irish fast food market with his huge cauldron full of everlasting food and a boar which never stops roasting.
His club so large it has to be transported on wheels, and if he slaughters you with the business end, don't worry as the handle can bring you back to life. He's married to the MORRIGAN Mob and his daughter is the fiery BRIGIT.
Big-bellied, cheerful and raucous, DAGDA is known in Celtic circles as 'Da Good One'.
Dagda Facts and Figures
Name: Dagda
Pronunciation: Coming soon
Alternative names: DAGDHA, An Dagda, EOCHAID-OLLATHAIR

Gender: Male
Type: deity
Celebration or Feast Day: Unknown at present

In charge of: Ruling
Area of expertise: Ruling

Good/Evil Rating: GOOD, quite approachable
Popularity index: 90953
Article last updated on 30 November 2018 by Rowan Allen.
Editors: Peter J. Allen, Chas Saunders
References: Coming soon.
---