TSUKIYOMI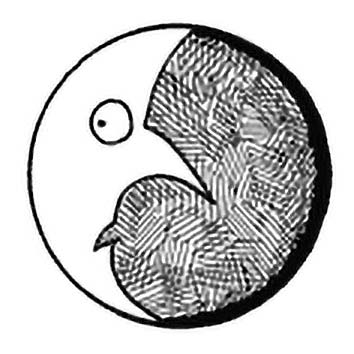 Shinto Moon God
Also known as TSUKIYOMI-NO-MIKOTO, TSUKUYOMI, TSUKUYOMI OTOKO, TSUKI-YOMI
Nauseated Moon God
He was formed from a tear dripping out of IZANAGI's right eye, in a similar way to his sister AMATERASU.
Unfortunately he was involved in an unpleasant dining experience after UKE-MOCHI served him a hideous home-cooked meal. Despite being the Goddess of Food she was a terrible cook with some very strange ideas about food hygiene.
TSUKIYOMI was so disgusted that he killed the cook and never ate anything again. Now sister AMATERASU, the Sun Goddess, will have nothing more to do with him. That is why you never see the Sun and Moon dining out together.
Tsukiyomi Facts and Figures
Name: Tsukiyomi
Pronunciation: Coming soon
Alternative names: TSUKIYOMI-NO-MIKOTO, TSUKUYOMI, TSUKUYOMI OTOKO, TSUKI-YOMI

Gender: Male
Type: deity
Celebration or Feast Day: Unknown at present

In charge of: the Moon
Area of expertise: Moon

Good/Evil Rating: Unknown at present
Popularity index: 55600
Article last updated on 30 November 2017 by Rowan Allen.
Editors: Peter J. Allen, Chas Saunders
References: Coming soon.
---