FUXI
Chinese Inventions God
Also known as Baoxi, Fo-Hi, Fu Xi, Fu-Hsi, Fu-Xi-Shi, Fuh-He, P'ao-Hsi, Pao-Hsi, Paoxi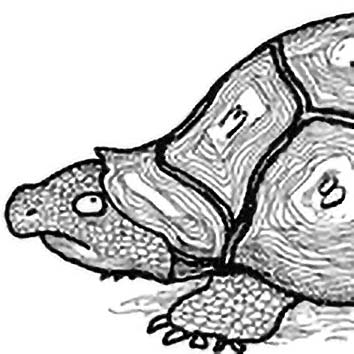 Very civilized God of Creativity and the First Ruler of China
He was the first of the legendary San Huang, the snake-like Three God-Kings who ruled China five thousand years ago.
Born some time before 3,468 BC, there are several legends of his birth and no eye-witness reports. It is claimed that his mother Moye was made pregnant by a rainbow and a white elephant — so we don't quite know what to look for.
Meanwhile, another tale tells of three nymphs who came to do some laundry in a river and suddenly a garment bore an image of a lotus in full fruit. This was so realistic that one of the nymphs concerned just had to taste it. (You may think the lotus is not a particularly edible plant, but who knows what nymphs regard as a delicacy?).
There was, as so often in these cases, an immediate pregnancy — followed by a very rapid birth. A boy was born, complete with rainbow radiance and super aspirations. In this version, the elephant does not get a mention — but Chinese elephants are very shy creatures. Just a whisper of 'David Attenborough' and they are off over the rainbow where it is impossible to track them.
Whatever the truth, Fuxi managed to get himself born somehow, and went on to do very great things.
He lent a vital hand in the invention of fishing, farming and domesticating animals, and invented writing, music and do-it-yourself arts and crafts. He also found time to found the Chinese Empire, which lasted for a record-breaking number of millennia.
A highly popular deity, Fuxi is very strong on home improvements, and also spiritual improvements. He's often seen with a carpenter's square — which symbolizes both as he created the Eight Trigrams for Divination.
Talking of numbers, he also invented the mathematical Magic Square after noticing cosmic numbers on the shell of the Celestial Tortoise:
4 9 2
3 5 7
8 1 6
Each line adds up to 15, however you try it. Clever, eh? He also devised the original hundred Chinese surnames. These are always written before given names, as family is so important in China.
This splendidly inspirational ruler lived for 197 years, a number of presumably tremendous significance. Now he is in Heaven, where he looks after Cosmic Harmony and Contemplation. And also squares, rhombuses and four-sided ovals. This kind of thing makes him very popular in Daoist circles.
Fuxi's wife is Nu Gua, who invented humans to give him something to do when he got bored.
Fuxi Facts and Figures
Name: Fuxi
Pronunciation: Foo Shee
Alternative names: Baoxi, Fo-Hi, Fu Xi, Fu-Hsi, Fu-Xi-Shi, Fuh-He, P'ao-Hsi, Pao-Hsi, Paoxi

Gender: Male
Type: God
Celebration or Feast Day: Unknown at present

Role:
In charge of: Inventing
Area of expertise: Invention

Good/Evil Rating: NEUTRAL, may not care
Popularity index: 9823
Cite this article
Here's the info you need to cite this page. Just copy the text in the box below.
Article last revised on September 25, 2018 by Rowan Allen.
Editors: Peter J. Allen, Chas Saunders
References: Coming soon.
---