HEL
Norse Underworld Goddess
Also known as Hela, Hell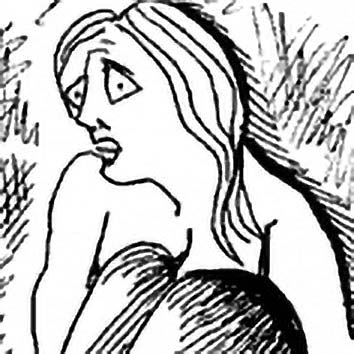 Underworld Ice Queen and Goddess of the Inglorious Dead
She rules Helheim, the Norse Underworld, with an icy fist.
The daughter of Loki and Angrboda, she's an ugly half-dead hag with gangrene legs and a hideous face. Which just shows that sometimes you can judge by appearances.
Having been banished to the Underworld by order of Odin — merely for being the ugly evil daughter of Loki — she made the place her own and became Hel of the Helheim Hell Hall. Which tends to become hellishly confusing.
Yes, her name gives us the word 'Hell', but her domain is almost the complete opposite of Satan's abode: it's cold, damp, and populated by the kind of apathetic souls most devils would hardly feel worth the trouble of roasting. In fact most souls go to Helheim because they've spent their lives sitting on their asses instead of killing, pillaging and then singing rude songs about it.
It's a melancholy and depressing place filled with gloomy pessimistic spirits. Which is why Hel is also Goddess of the Blues. Half her body is blue and the words associated with her say it all: dank, clouds, hunger, tardy feet, splendid misery...
Plus authoress of 'Nine Ways Out Of This World' and singer of jazz classic 'Oh Baby, Trouble in Mind' on the Doom and Gloom label, also known as 'What the Hel we gonna do now?'
Hel Facts and Figures
Name: Hel
Pronunciation: Coming soon
Alternative names: Hela, Hell

Gender: Female
Type: Goddess
Celebration or Feast Day: Unknown at present

Role:
In charge of: the Underworld
Area of expertise: Underworld

Good/Evil Rating: Unknown at present
Popularity index: 24874
Cite this article
Here's the info you need to cite this page. Just copy the text in the box below.
Article last revised on August 06, 2018 by Rowan Allen.
Editors: Peter J. Allen, Chas Saunders
References: Coming soon.
---