EL DORADO
Muisca concept
Also known as Eldorado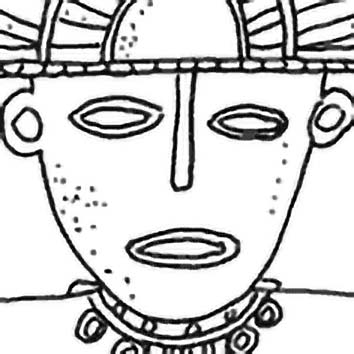 The Golden Man of Legendary Wealth — and his even more legendary City of Gold
In what is now Colombia, the Chibcha tribe were minding their own business by the mystical lake Guatavita and reveling in their ceremony of the Golden Man. A tribal and spiritual leader was chosen to be anointed with fragrant oil and have gold dust puffed over him from a tube until he was awe-inspiringly glittery.
Then with much ritual and votive golden offerings and golden oldie music he was rowed on a golden raft to the middle of the lake. At this point reports vary, from his performing aquabatics until the gold was washed off and the Gods of the Lake placated, to his putting on a new gold suit every day.
Meanwhile, Gold Lust was running rife throughout Europe. Jungles — and a very dodgy knowledge of geography — notwithstanding, Conquistadors and Germanic mercenaries poured into South America.
The Pizarro mob had already sacked the Incas. When the opportunists blundered and plundered their way through Colombia in the mid 1500's, they heard about the Golden Man.
The locals told them the gold came from where the salt was. And the Chibcha people were very rich in salt having their very own salt mountain. In their eyes this was very precious stuff which they traded for gold further north. So they used gold the way we use plastic.
Would the greedmongers believe this? Not a chance. They pillaged and tortured and silly rumors ran rife that somewhere there must be a Golden City they called El Dorado — the Golden One.
Vast fortunes were squandered in hopeless expeditions to find the place — and when explorer Francisco de Orellana claimed to have found traces of the place in 1541, the legend became unbreakable. The fantasy persisted with wilder and wilder speculations, and even Francis Drake came to an untimely end over idiotic Gold Rush theories.
But the Golden Man had the last laugh as just about all the greedy invaders came to nasty or impoverished ends. The opportunists never got to grips with the emeralds either. These abounded in Chibcha territory, but were believed by the chasers of golden dreams to have been imported from elsewhere. Sometimes you need to take exaggerated stories with a pinch of salt.
El Dorado Facts and Figures
Name: El Dorado
Pronunciation: Coming soon
Alternative names: Eldorado

Gender: Male
Type: concept
Area or people: Muisca (Chibcha) people of Colombia
Celebration or Feast Day: Unknown at present

Role: Unknown at present
Good/Evil Rating: Unknown at present
Popularity index: 4031
Cite this article
Here's the info you need to cite this page. Just copy the text in the box below.
Article last revised on April 18, 2019 by Rowan Allen.
Editors: Peter J. Allen, Chas Saunders
References: Coming soon.
---